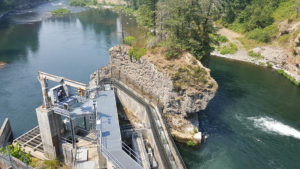 Using the latest environmental modeling and monitoring methods, our engineers and scientists factor in regulatory, stakeholder and economic constraints to develop analyses of environmental conditions. These analyses enable resource managers to make well-rounded decisions that balance water quality objectives and socio-economic factors. Our experts are adept at translating resource management objectives into meaningful environmental metrics and developing a strategy for procuring the information necessary to calculate such metrics. We design and conduct water quality studies to meet your objectives, including environmental compliance, impact assessment, baseline evaluation, aquatic habitat suitability and water quality improvements.
Aquatic Habitat Improvement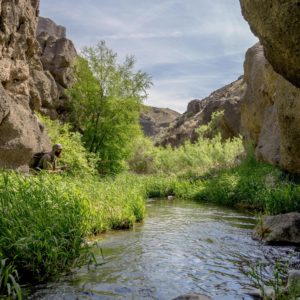 Our team of engineers and fisheries biologists understand the importance of streamflow and water quality in shaping suitable habitat for salmonids and other threatened aquatic species. We have conducted detailed studies on the aquatic habitat effects of reservoir operations, such as:
Temperature
In-stream flow
Total dissolved gas
Sediment and nutrient transport
We have also supported studies on riparian shading and its effect on stream temperature.
Four Peaks engineers and scientists have led a wide range of environmental modeling projects nationwide and internationally. Our experience includes:
Hydraulic and hydrodynamic modeling
Temperature modeling
Eutrophication and surface water quality modeling
Sediment and contaminant fate and transport in surface water and groundwater
Groundwater-surface water interactions
We know the breadth of environmental models available for water quality and water resource evaluations. When an off-the-shelf model doesn't meet your requirements, our experts can enhance the capabilities of existing models, combine modeling frameworks or develop code for a tailored modeling tool that is capable of meeting the objectives.